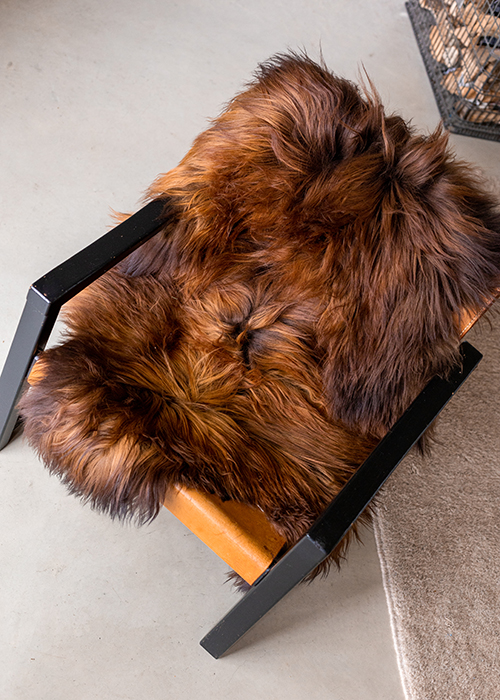 Eco and Deco-trends
Where do the skins and throws come from? What is their composition?
How can you extend their lifespan sustainably? For information like this, Van Buren is introducing the product label.
For example, you read that the Alpaca throws come from the Peruvian Andes. The 85% (alpaca) wool is locally and artisanally spun and woven using low-tech methods. Wool is naturally water-repellent and dirt-resistant, which reduces laundering to a minimum. The 15% synthetic fibres guard against felting, thus extending the lifespan of the throws. What's more, they fall more smoothly with a light stretch. They feel great to wrap around you, so the heating can be turned down. All-in all, the throws are a responsible choice for the interior: durable, comfortable and decorative.
As regards the latter, Van Buren has been quick to respond to the revival of the colourful, maximalist interior. With the fashionable terracotta shade for the Icelandic skins. With the flamed sheepskin, whose natural colour pattern is especially enlivening. And with the 3D patchwork carpet: a melange of pieces of skin of different colours, dimensions and (wool) thicknesses sewn together. The result is a unique, natural relief and design.
All these innovations chime perfectly with the warm, decorative styling trend.