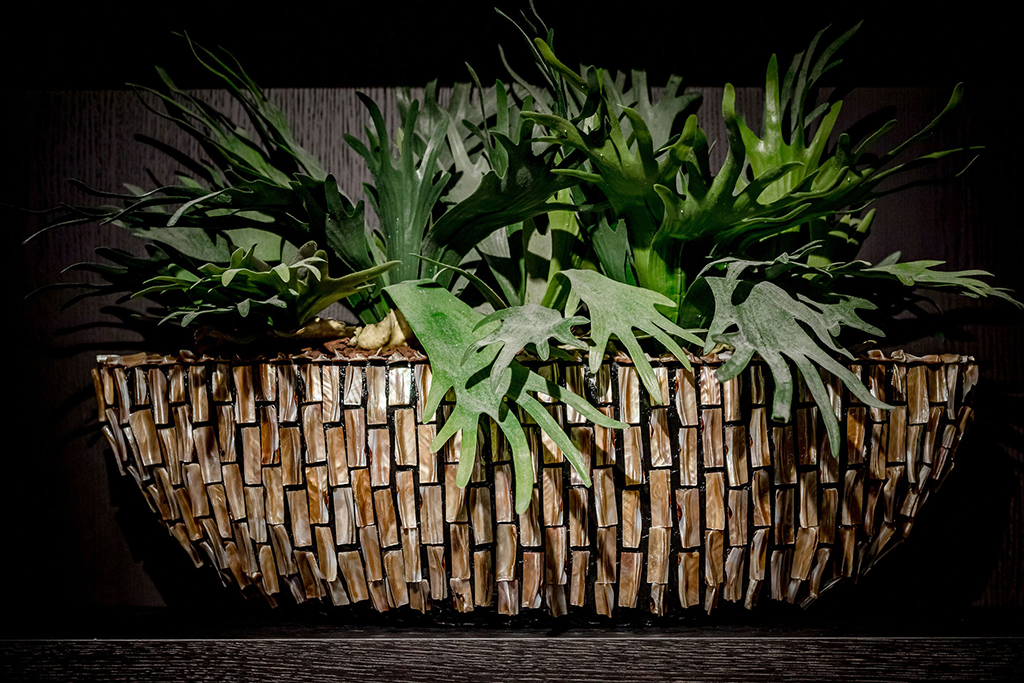 Two birds with one stone
An interior without greenery? Unimaginable! In an ideal scenario, pots and plants/flowers create a harmonious whole.
Leave this to Pot & Vaas. The same is true of scatter cushions on a sofa. Decoration brings an interior to life. For home decoration stores, this offers an excellent outcome – at least, if you approach it in the right way. Pot & Vaas understands the art of optimising the decorative effect. You (in)directly generate more turnover.
Pot & Vaas is an asset to the fair. The company supplies pots, vases, floral creations and artificial plants for interior and exterior use, scatter cushions and trays – including an optional all-round styling service. Your (store) showroom or other public space undergoes a total metamorphosis and is transformed into an immersive experience. The (green) decoration elevates the furniture, the overall design, to a higher level. Then your business radiates atmosphere, warmth and luxury. You are immersed in inspiring world, an eclectic mix of styles, with rich materials and unusual creations. The originality might stem from the design, the finish, the texture, or the fine-tuning with interior trends. The difference lies in the detail, such as the glaze on pottery. What is the perfect matt finish and lightness for a shade? This requires careful thought. Bling bling is passé; the trend is warmer, softer, more natural. For ceramics this translates into a matte espresso and oyster white. When it comes to flowers, bright colours are giving way to peach, dusky pink, browns and green-white. Anyhow, interiors are being filled with more greenery. And that's precisely Pot & Vaas's area of expertise.
Alongside the standard collection, made-to-measure and exclusive designs are also an option. The Pot & Vaas Exclusives consist of artisanal, high-end products for their long-standing partners. The Linden by Pot & Vaas range includes interior accessories such as cushions and trays, designed and made in Holland.
The crux of (green) decoration? Flower or plant selection can make or break a pot or vase: if it doesn't match well then the whole decorative effect is ruined. The same is true of a scatter cushion on a sofa. That's why Pot & Vaas offers the all-in option: products plus styling. A carefully-considered (green) décor inspires and generates turnover both from the decorated furniture itself, and from the decorative objects around it.