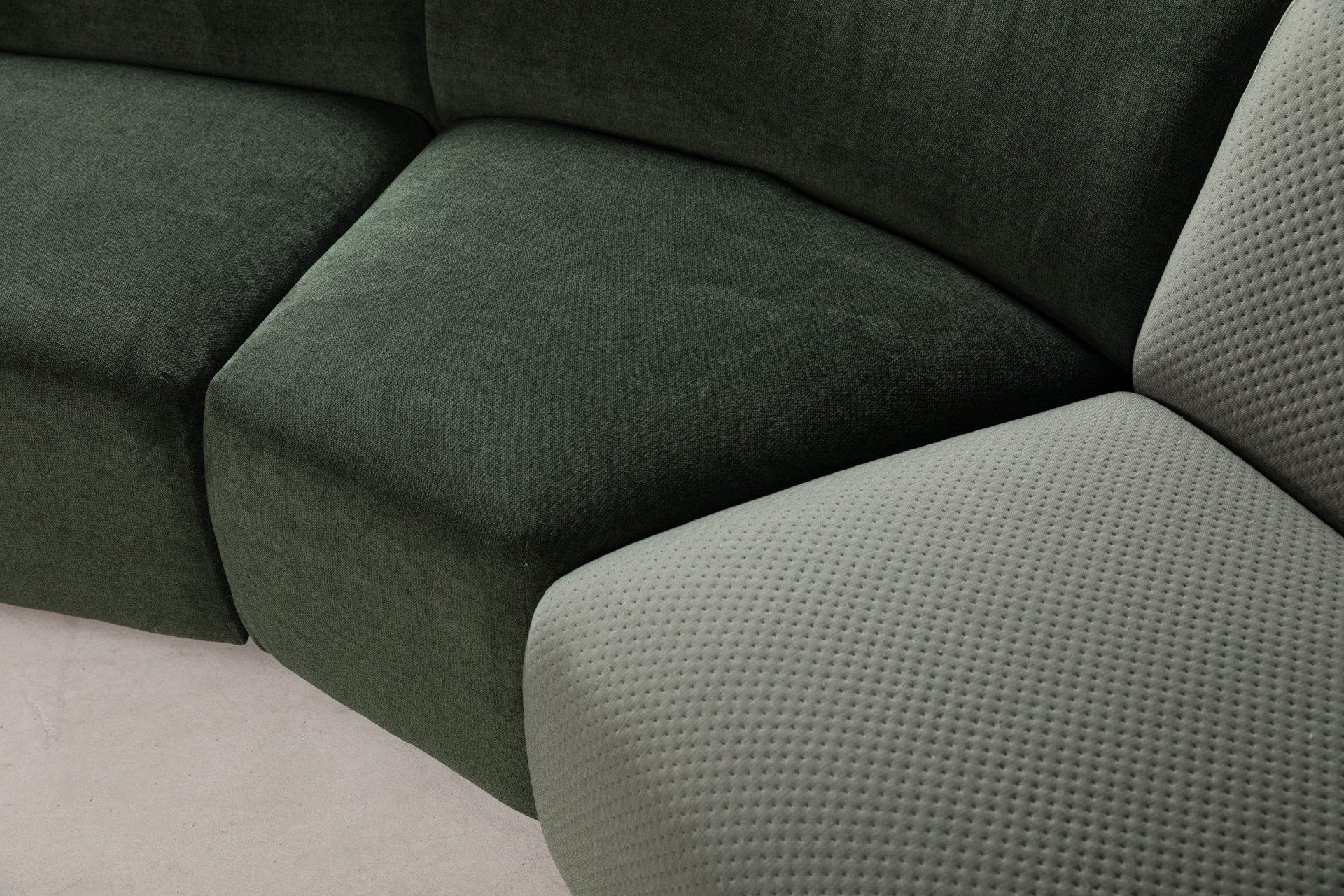 Semi-
If the trend in 2022 prescribes organic shapes, the question is how long that will last.
Is it worth throwing over the cubist success formula for? Cartel Living wisely opts for the happy medium, for the combination of cubist and round elements. Thus you get semi-organic or semi-cubist sofas. It's all about what you emphasise.
Models such as Dust and Pom are the exponents of this halfway style. With a single semi-circular element you change a square corner sofa into a softer arrangement. You're already sitting in more of a circle, even though it doesn't go right around. The elements are softly rounded on all sides. With the Dust model, this is especially striking thanks to the seamless upholstery of the seats and the backrests.
The difference between trends and styles does not have to be black and white. Cartel Living opts for grey. Talking of colours and fashion: the herby thyme and ochre yellow are currently proving the biggest hits. The earthy shades are and will remain the timeless evergreens.