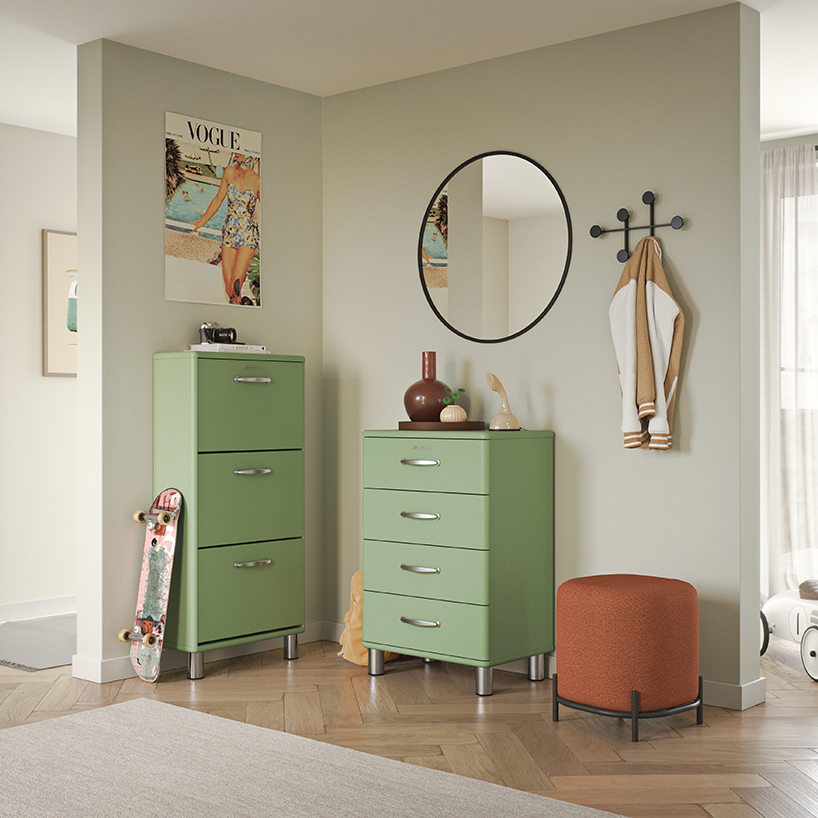 Trend shift
Finally in Brussels: Tenzo from Sweden. Founded in 1934 and known for its legendary Malibu range, among others.
In 1998 this colourful retro design heralded the start of the firm's international breakthrough. Now 2024 promises to bring a new trend shift. Alongside the current collections in lacquered MDF and Melamine, Tenzo is introducing veneer. The launch will take place in Brussels with the Bali cabinet range and the (round) Taco and (oval) Cox tables. You have the choice of light natural or dark smoked oak veneer.
The style is firmly contemporary: the slatted profile on the fronts, the subtle handle, the floating construction thanks to the refined metal base. One of Bali's stand-out features is the level of finish. The cabinet interior is fully veneered, including the back panel.
What's more, the long-awaited cabinet size for the Benelux region is coming: in Brussels a larger 234 cm-wide sideboard is being introduced.
Bali is self-evidently a modular, flat-pack range. But who knows, perhaps this will change in the (near) future …? Can the cabinets be delivered ready-assembled in future (for an additional charge)? For that we'll have to wait and see for a while. But one thing that is certain is that everything is available from stock, so can always be delivered to customers' homes within 1 – 2 weeks.
It is no coincidence that Tenzo has chosen this year to come to Brussels. Bali is made for the Benelux market with its varied furniture landscape.