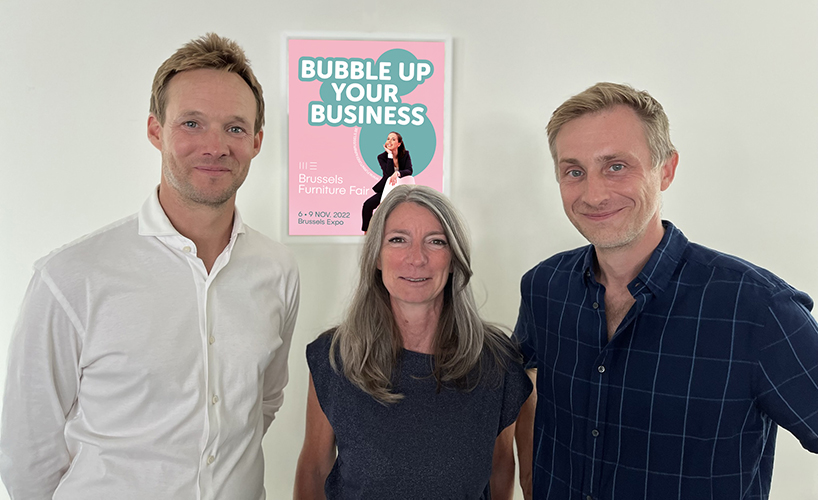 BRUSSELS FURNITURE afFAIR
The Brussels Furniture Fair is delighted to present the NEW "BRUSSELS FURNITURE afFAIR" blog.
As the name suggests, we'll be keeping manufacturers, visitors and other stakeholders informed of what's going on in the furniture sector. We regularly put exhibitors in the picture, and expand our horizons to other players in the sector to.
In this way, the Brussels Furniture Fair wants to offer a strong long-term platform to every furniture professional, as well as guaranteeing certainty, efficiency and experience.
The Brussels Furniture is sticking to its familiar date in early November. We are convinced that this continuity is essential for our exhibitors who want to prepare for their participation unhindered, and our visitors who want to know where, when and with whom they can get in contact.
With a correct price-quality ratio, a clearly segmented offering, and an organisation that's focused on facilitating participation in or a visit to the fair, we want to bring together the players from the furniture sector in a pleasant environment where there's plenty to experience.
So come to Brussels and present your business, engage in dialogue and allow your business relationships to grow further.
The Brussels Furniture Fair is for every professional that cares about the furniture industry. So don't hesitate to contact us to exchange ideas and information!