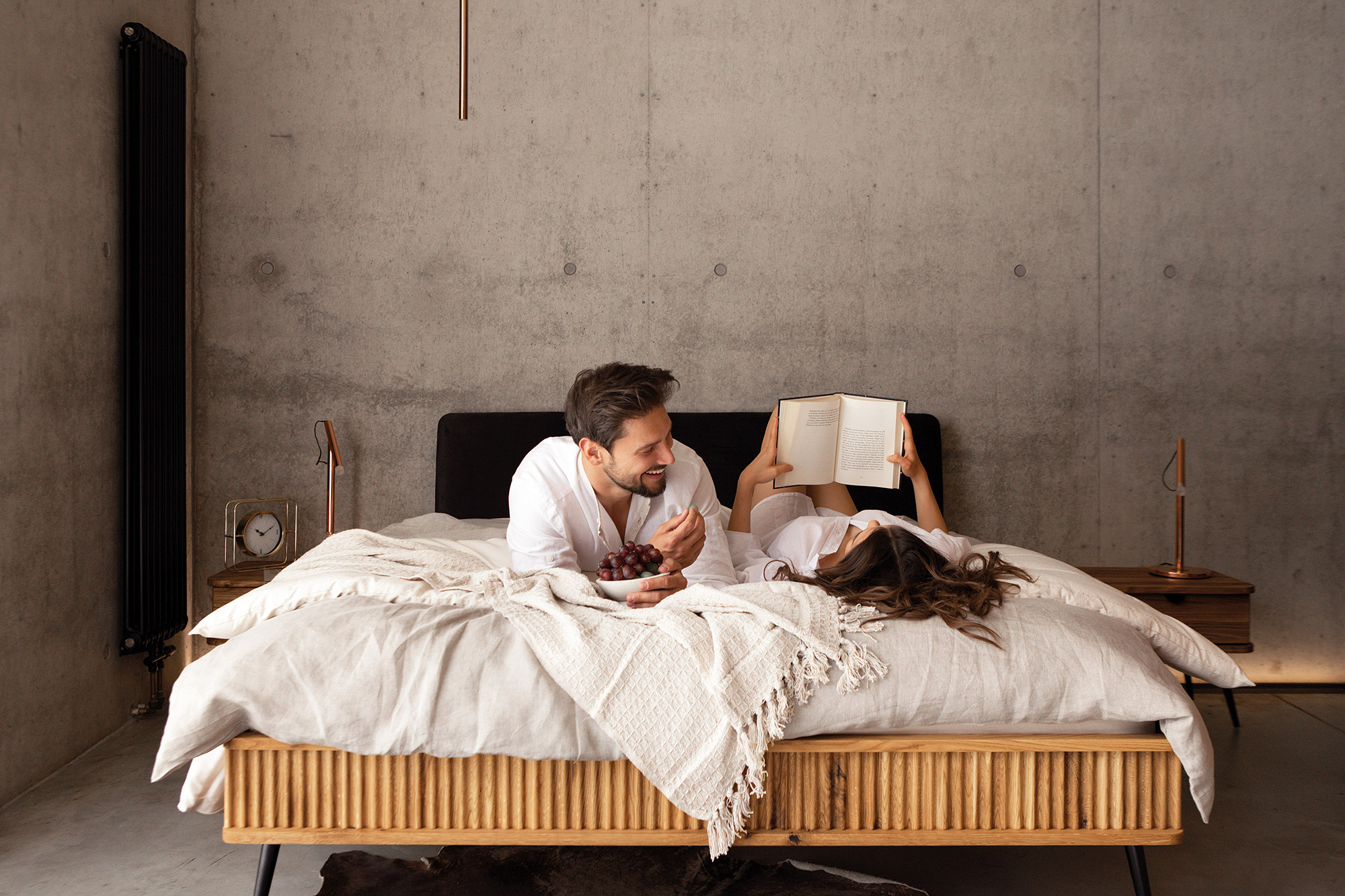 Continuously solid
The Beds is a new exhibitor that is presenting three brand-new furniture collections.
Don't be misled by the company name: The Beds makes furniture for bedrooms, dining rooms and living rooms, always in solid wood (mainly beech and oak).
Model ranges are carried through into the whole interior. This allows you to create a stylistic unity. This is of particular interest for open spaces such as studios and lofts.
A perfect example is the new Kula collection. The vertical ribbed profile is deployed on the sides of the beds and the fronts of the various cabinets.
The same is true of Abies, which is characterised by graphic versus natural wood patterns. Doors have a fishbone pattern, whilst drawers follow the horizontal grain of the wood. This decorative difference points to the function of the piece. The longitudinal direction of the wood indicates space for storing items lying down. The fishbone pattern alludes to items standing upright.
Pola shows a different side of carpentry. Cylindrical wooden stiles run right through. They start as a foot and end in the tops of the cabinets. With the bed they flank the headboard. Webbing fronts lend Pola a trendy cachet.
The Beds is a Polish family business (founded in 1987) that began exporting in 2000. The Brussels Furniture Fair will be its springboard to new markets.