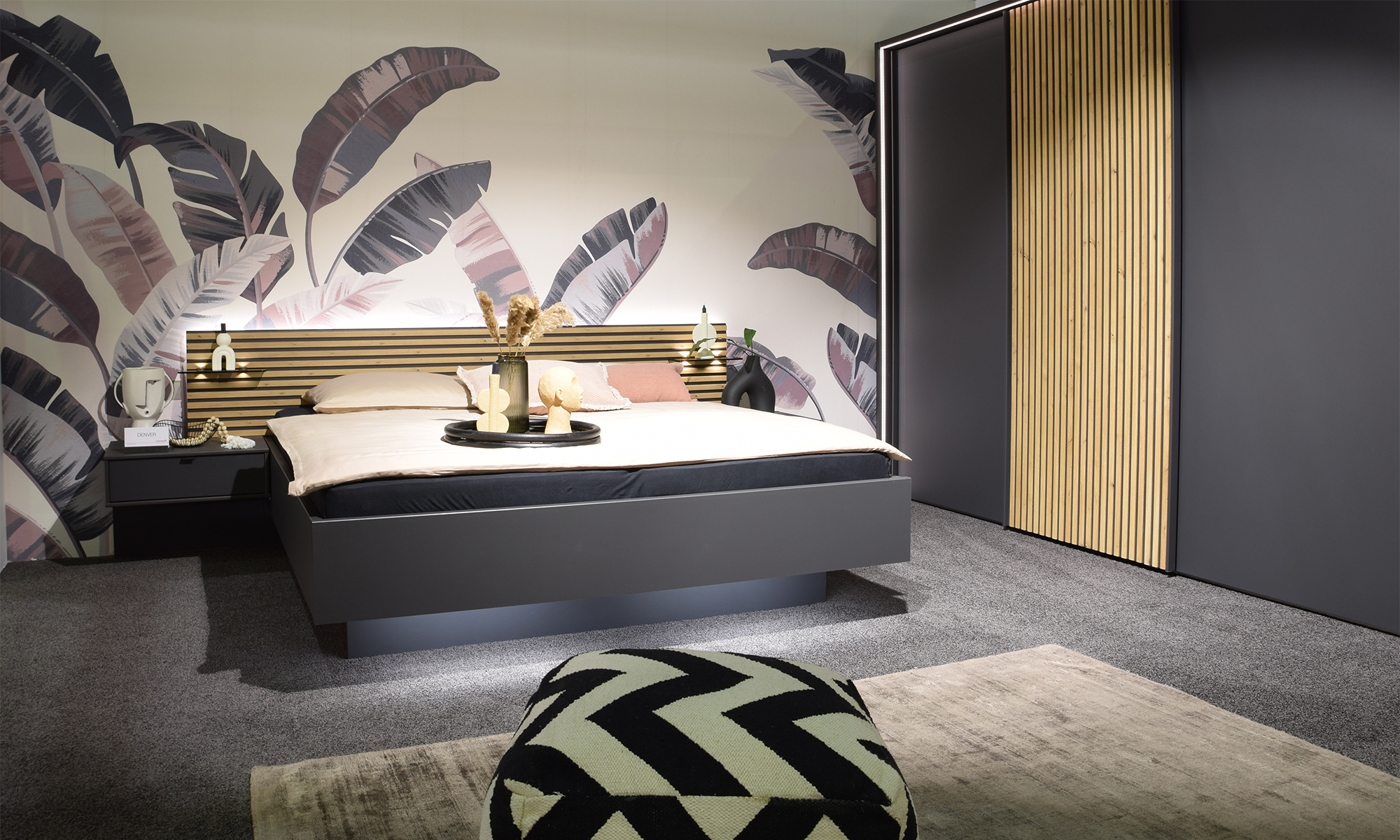 Day and night
The living room is a source of inspiration for the bedroom.
Profiles and colours are defining features of the style. A cabinet front with narrow slats or a door with a wide frame are totally different. The same is true of anthracite or grey-green.
Wiemann ties in with the slatted trend in home ranges. With the Denver wardrobe they sit vertically in the central front (hinged or sliding door). With the Nevada bed they run horizontally across the headboard/wall panel. The direction of the slatted profile has an optical effect: the cabinet appears higher, the bed wider. The white oak décor is combined with a matt, anthracite-coloured foil. The lighting in the headboard, beneath the footboard and beneath the cornice is optional.
Wiemann also follows the herbaceous colour trend. The Marlow range with its sleek frame profiles falls under the modern cottage style. The new sage shade enhances the country vibe.
The Split cabinet range is a spin-off of the Italian design trend. There you even see completely transparent doors for the wardrobe and walk-in closets. Split limits itself to a glass section: a cabinet-wide central piece or a pair of cabinet-high doors. This keeps the view into the wardrobe fairly limited.
https://www.wiemann-online.com