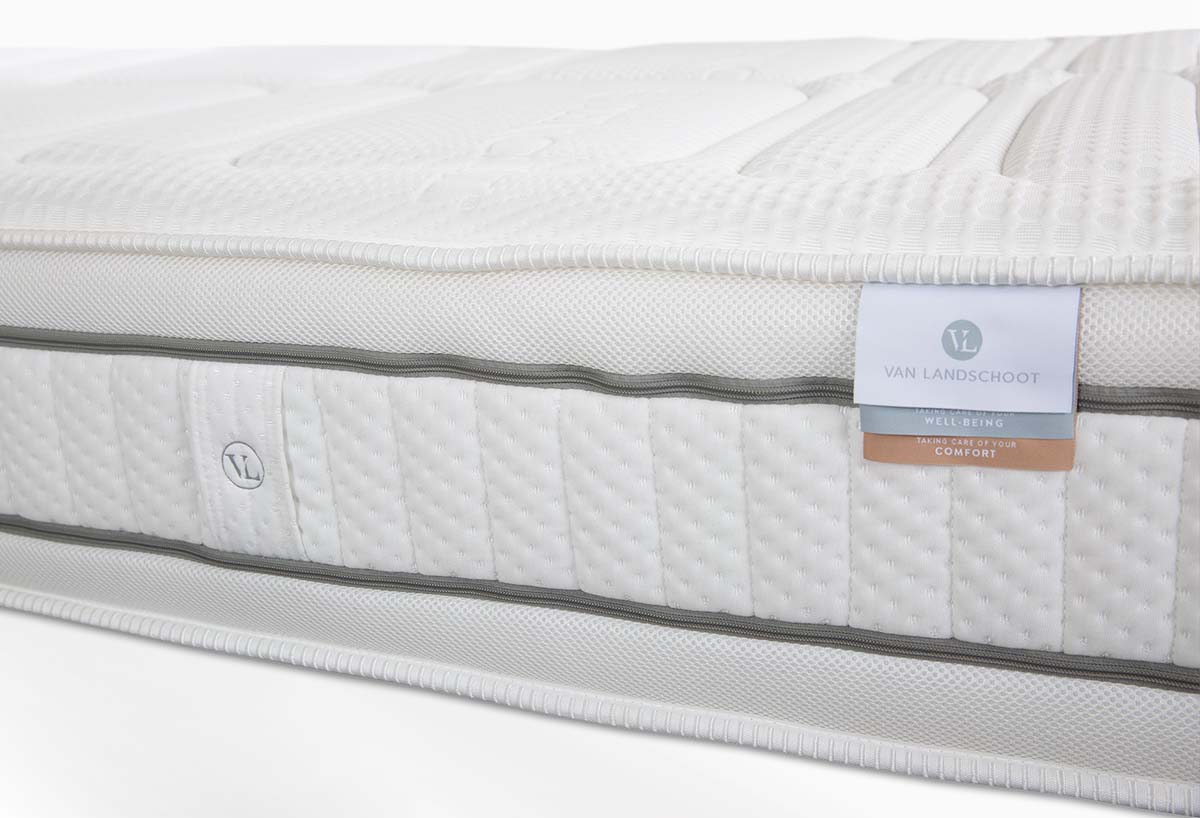 Every little helps
The Ortho sleep concept is a synthesis of ergonomic, ecological and economical sleeping comfort.
Unfortunately circularity is not yet a realistic proposition. Ecological thinking and ecological action are too far apart. That's why Van Landschoot is opting for a gradual approach. Many small steps are equivalent to one big step.
The growing ecological consciousness still does not lead to a corresponding behavioural change in the end consumer. They are not (yet) prepared to pay a premium for sustainability. Unfortunately this is the hard reality for many manufacturers with circular concepts. The same is true of Van Landschoot, which uses a number of components from its 'Essence' circular mattress in the Ortho Collection.
So Van Landschoot has taken a long, hard look at its existing mattresses: how can the composition be ecologically and ergonomically improved? Every little helps. Each individual component has been examined, as well as the bigger picture. This has led to the Ortho concept. The mattresses are fitted with side-to-side pocket springs, with additional reinforcement for the outer springs. What's more, the mattress interior is divided per body height into the seven body zones. So the difference between a mattress of 190 or 220 cm is not simply an additional 2 x 15 cm "foam", but an adapted ergonomic layout.
The Ortho mattresses are available in 3 versions, named after the comfort layers in question. This equates to ORTHO-Pulse (Pulse® latex), ORTHO-Nasa (Celsius® viscoelastic) and ORTHO-Gel (Naturalis® hybrid foam). With this HR foam, part of the fossil material is replaced by natural castor oil — which is fully biodegradable. This is an ecological step forward.
All comfort layers are perforated in certain zones, both for ventilation and the extra zoning of the cover layer. What's more, the covers are ergonomically zoned by topstitching or not on certain parts. The cover is manufactured by Purest® as standard, the premium version by Tencel®.
The mattresses are supplemented with pillows and a good supportive sleeping system (slatted base or box spring) to create an all-in sleeping system.